News
January 12, 2022
Announce the launch of special website, "Moldcare RI Ⅱ"
ALCARE Co., Ltd. is pleased to announce that the special website for Moldcare RI Ⅱ has been launched on January 12th,2022.
The special website introduces the basic characteristics and usage of Moldcare RI Ⅱ in easy to understand manner with eye friendly images/navigation, and provides helpful information for medical professionals and distributors.
▼Click here to the special website
https://www.alcare.co.jp/en/medical/product/about_moldcare/
Design for the special website:
①Menu display of each information category
We have organized and categorized the contents so that you can access to what you are looking for easily and quickly. Click the menu to scroll automatically.
〈PC〉

〈Smartphone〉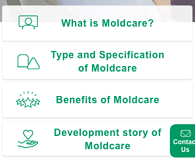 ②Adaption for multiple devices
We have adopted a fully responsive design for all devices so that out visitors can see the website comfortably.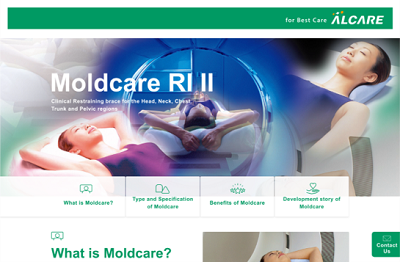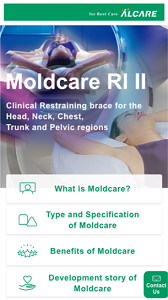 Our future prospect
We will keep updating the contents and your attention would be highly appreciated.